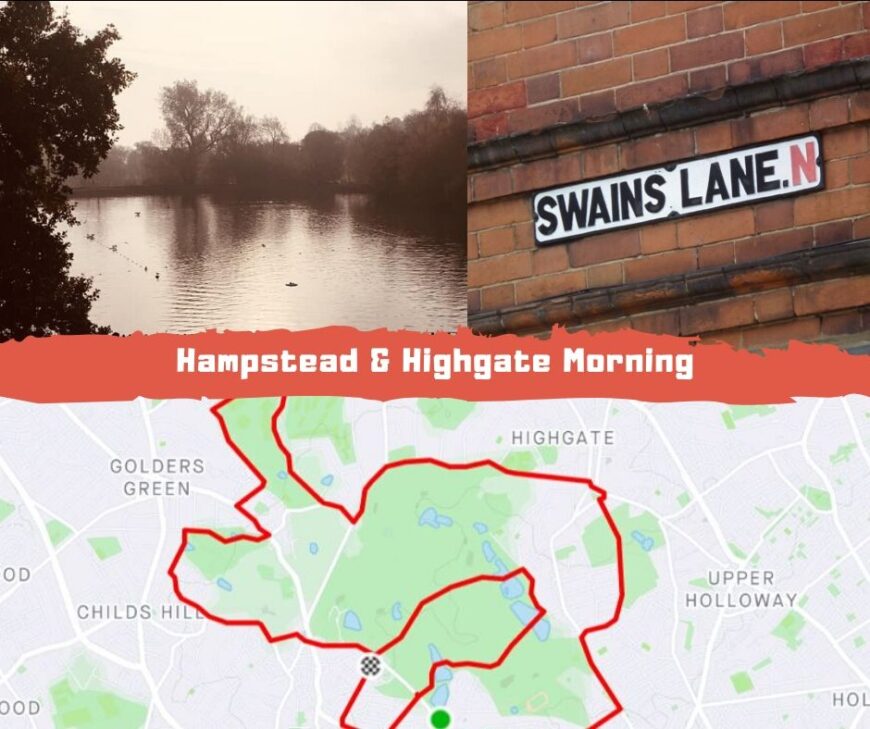 by Cyclist Yoni, rides Brompton, Gravel and MTB
---
📏Distance: 9.99 miles ⏱️ Duration: 45-50 hours 🚴 Difficulty: intermediate 🚲 Terrain: road/uneven (potential gravel)
---
I have nicknamed this cycling route Hampstead & Highate morning due to the fact that it mainly runs on roads with no separated cycling lanes, so it's better to do in the calm morning hours, however this is a recommendation only. The name is also deceiving as it doesn't pass through Hampstead nor Highgate villages. It's an endurance stimulating hilly cycling route with 1,000 feet plus elevation gain, so get the quadriceps ready!
I normally wouldn't specify the time you would benefit the most of our route, however when it comes to tracks that have almost no separation between the cyclists and cars, I'd rather suggest to do it on a quiet morning, like on a Sunday. Moreover, when you cycle on an a hilly route, you tend to get fatigue quite fast, and your concentration deteriorates. From personal experience, I think that you need to be super sharp when it comes to roads that have cars driving alongside with you, especially where the speed limit exceeds 20 mph. Having said this disclaimer, I think we're ready to go.
I have done this cycling route a few times on my own, and one time with the legendary Tony E., who sprints uphill on a Brompton better than some guys on a Roubaix. It was a cold morning, but luckily not wet. The one time I've done this course after a rainy night, I skidded more than once, as the roads' grades here reach double digits.
We start off south of Hamstead Heath, the Overground station bearing the same name is an excellent meeting point for a group. We start the flat "warm-up segment" towards Gospel Oak and past Parliament Hill (the the left). An alternative gravel route (where we are meant to finish) goes through the heath, past the swimming ponds. You'll be surprised, but people do take a swim there on early freezing mornings. Cycling through the heath is less recommended with road tyres, as the surface is uneven and the road between the "Men's Bathing Pond" and the "Model Boating Pond" is of hard gravel.
If you chose to go through the heath, you'll need to head south-west and exit to Highgate Road, which is were we arrived from the south. On Parliament Hill roundabout we take the first right to meet up the ominous Swain's Lane.
Swain's lane is notorious to being the steepest road in London, its grades averages a 7% but reaches 18-20% at its picks. An annual sprint race takes place here, called the Urban Hill Climb, and this is also the starting point for the The Ultimate Brompton Racing Event – the Brompton World Championship. In other words, if you can climb Swain's Lane, you can pretty much climb anything.
Just take a look at the Strava users segments of this road, and their average grade :-0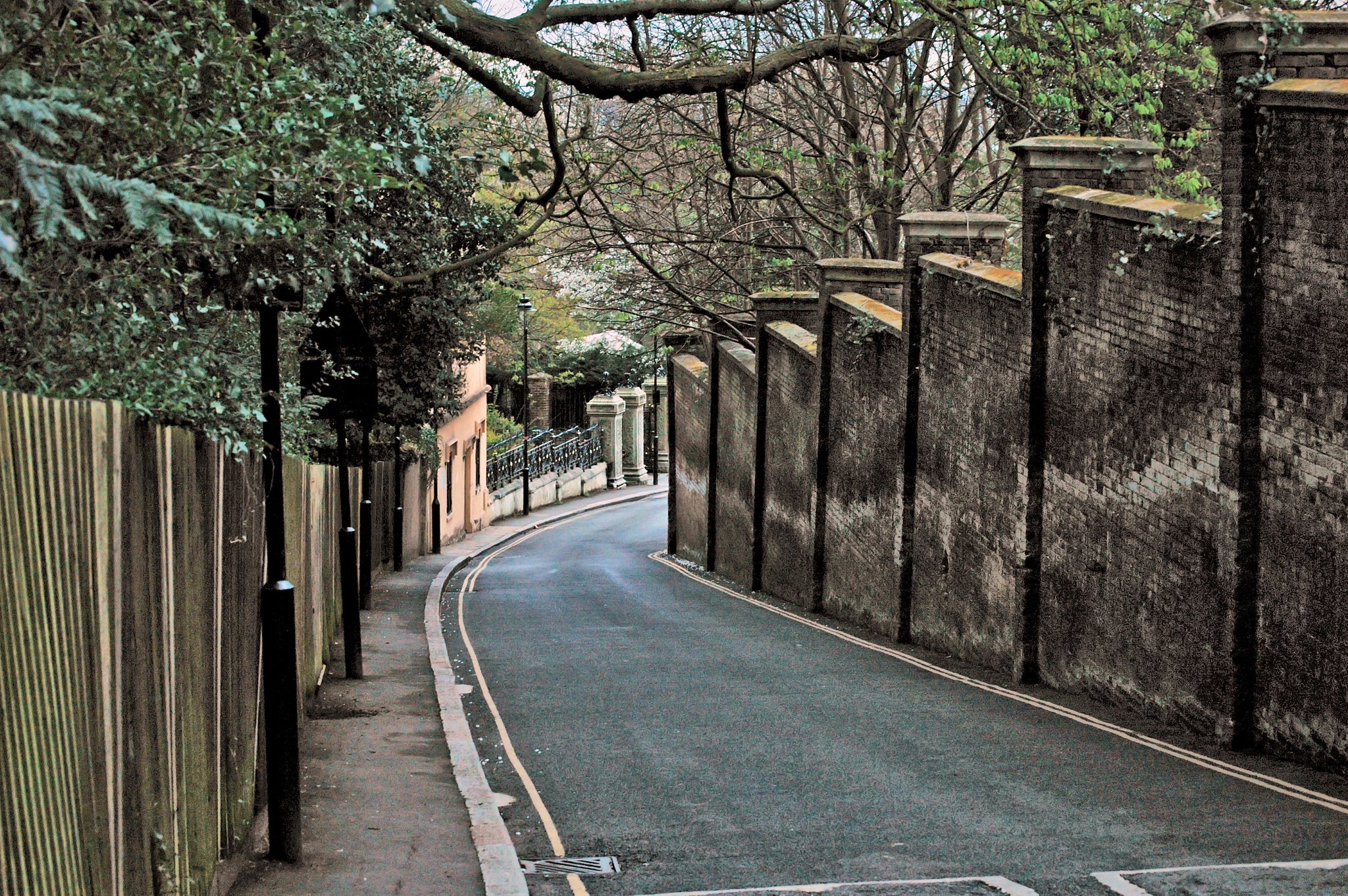 Swain's lane goes up all the way to Highgate, and if you have never done a grade steeper than 5-7% you can be proud of yourself if you managed to stay on the bike. It passes between the famous East and West Highgate Cemeteries, and left to Waterlow Park.
An alternative route, if you feel not ready for the challenge quite yet, is to cycle on the parallel Hillway, and take a right at the roundabout on Highgate West Hill. It's still a very steep road, and won't be easy.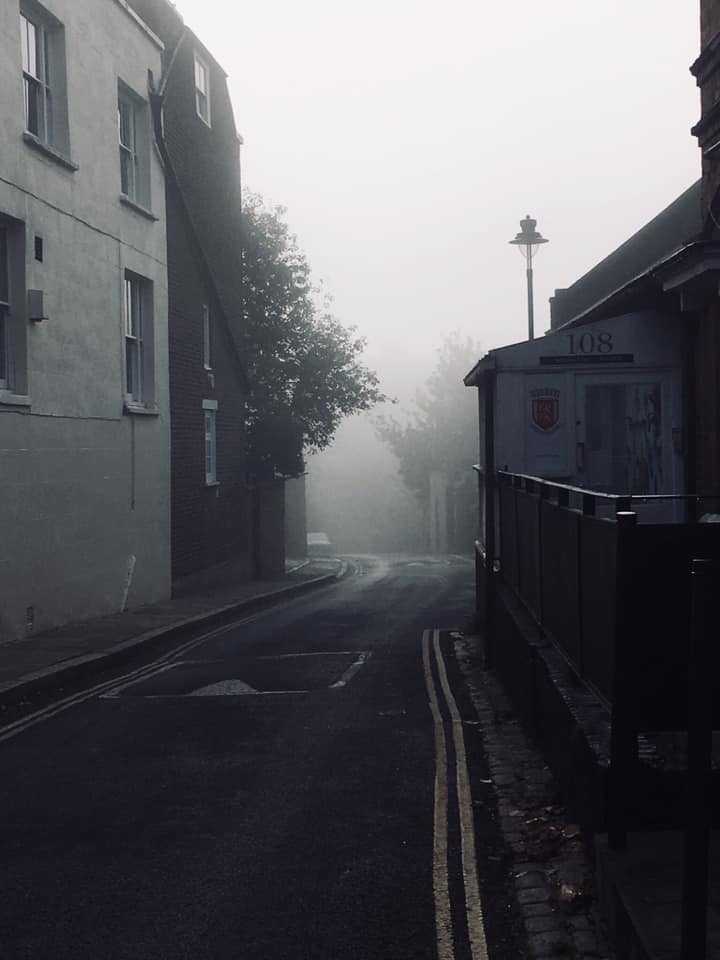 From here the road is straightforward, sure you can go down and into the heath again from the Ladies' Pond, however once you hit Kenwood House some gravel roads become more challenging and some paved roads are restricted to cycling. We rather take the route around the heath, on Hampstead Lane and towards the Spaniards Inn, which is another ascent effort.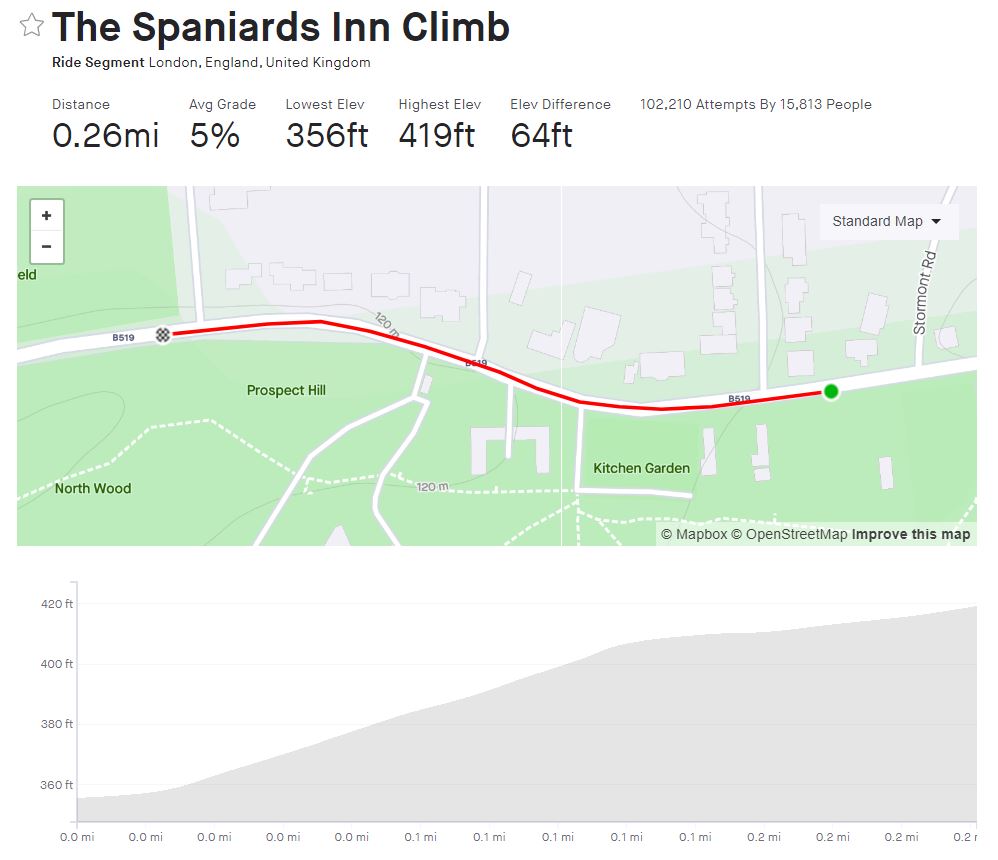 To make this into a decent 10 mile cycling route – I've extended this around the Heath Extension, and back to Hampstead from West Heath Road, which is another rather hilly experience, Then we cross into the heath's gravel roads and back in, which is especially a rewarding terrain-change, if you didn't do this in the morning. Again, the gravel here is rough and might not be suited for road bike.
By the time you manage to pass the roughly 40 minutes ride (not including a stop for a non alcoholic pint in the Spaniards Inn or in the Gatehouse pub, right after Swain's Lane, assuming it's already open) – the heath would have heated up a bit and the views of the ponds would be less misty.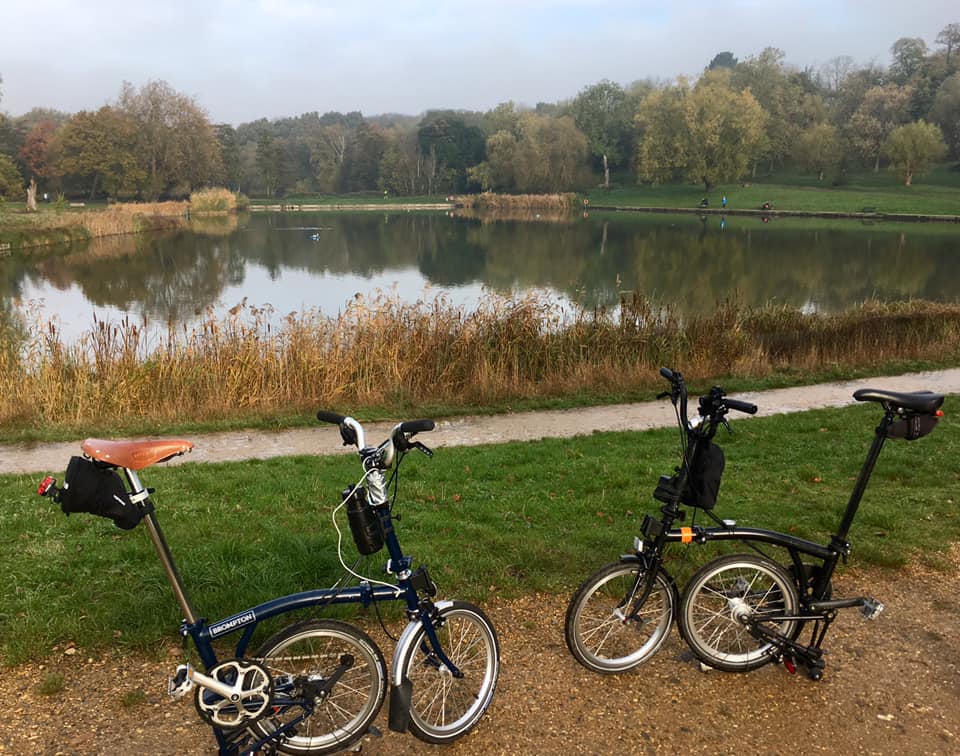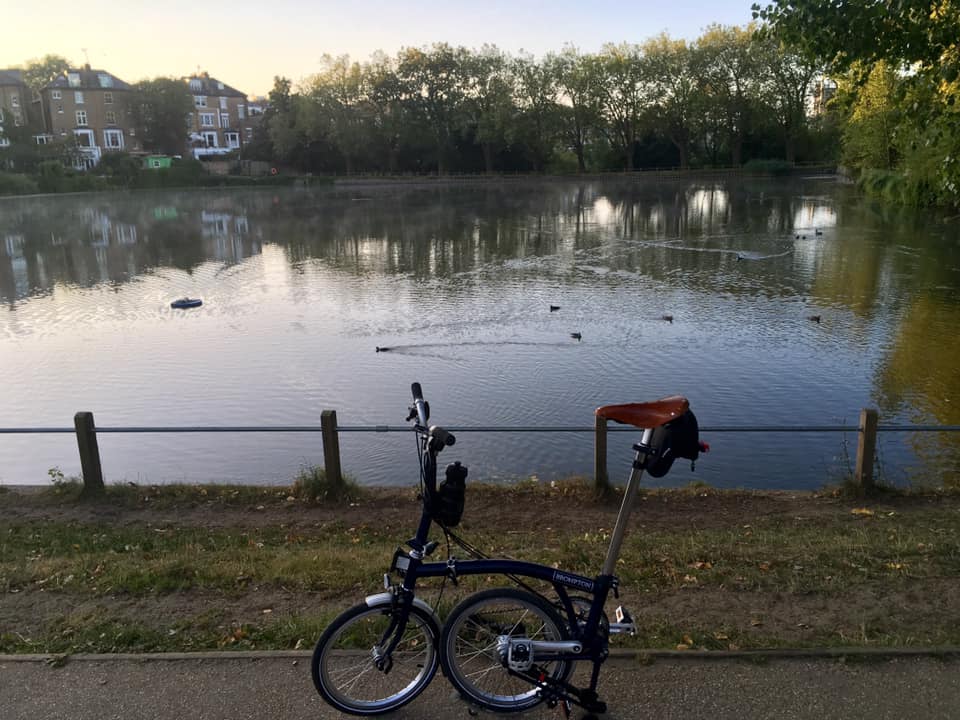 From here, cycling through Hampstead should be a good wind down downhill, I always add another 3-4 miles back home westwards, in a relatively easy pace.  However the brave can attempt Swain's Lane again 😉
Additional Route Data:
🚴‍♀️ Est Moving time: 45-50 minutes
🚵🏾 Elevation Gain: 1,044ft
📁 Download GPX File
🗺️ Route Map: