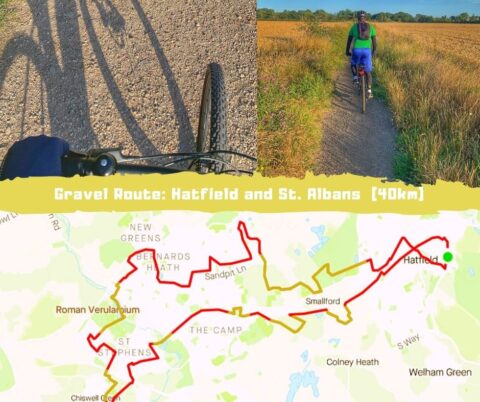 by Cyclist Yoni, rides Gravel, MTB & Brompton 📏Distance: 25 miles ⏱️ Duration: 2:45 hours 🚴 Difficulty: Gravel / Intermediate  🚲 Terrain: road  So I got my new gravel bike. Don't mean to brag, but they're great. Was really keen on putting them to the test with a gravel cycling route, and that was just the right weekend to do that: one "gang" member is glamping, the other one had friends from abroad isolating with them, So I took the Trekky with his hybrid, to test a gravel cycling route from Hatfield (30 mins from London) to  St. Albans.
by the Londoner The problem with Facebook groups is that there are too many of them. Finding a group of serious people for cycling in London is hard, finding one that wants to actually meet up outside the virtual world is even harder! The Londoner has found such one: Rides on Bromptons: London Brompton Club Group is a set of wonderful people who meet up in the UK and do what they like to do best: Ride. On Bromptons. Mainly.
by the Londoner 📏Distance: 12.5 miles ⏱️ Duration: 1:00-1:20 hours 🚴 Difficulty: Intermediate 🚲 Terrain: Road As promised, the Londoner is taking off his gloves, or rather puts on his riding gloves and, equipped with his Brompton Bike, will take you on a more challenging cycling route in London.