We're a group of cyclists and cycling enthusiasts , each on his own merit and special taste of bicycle.
As this blog is meant for fun, in time we are hoping to enlarge our contributor list and have a variety of cyclists, who ride different terrain, in different places in the UK and the World.
Want to join the editorial? We don't pay, but there's so much glory involved… email us here yoni@cyclondon.co.uk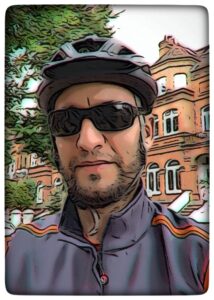 Cyclist Yoni
Founder, Editorial and Content
Rides: Brompton, Gravel, MTB
---
Yoni lives in North London and is cycling on the slick city roads on his daily commute to the City. He has been riding MTB since he was 15 years old, and loves to give his old Gary Fisher a ride every now and then.
Mostly on the weekends he rides roads and gravel routes, early on most Sunday mornings. He especially likes Specialized Diverge Evo, and is a freak of everything Brompton related. He is sleep deprived by his household which includes two toddlers and a baby.
Cyclist Chris
Editorial and Content
Rides: Brompton
---
Chris roams the kingdom of South West London. She organises socialgroup rides with her pink Brommie, as part of the London Brompton Club Facebook group.
She works in the Royal Academy of Engineering, with her cyclist partner, they are raising Daisy hopeful that she will keep the cycling family tradition (showing real promise).

.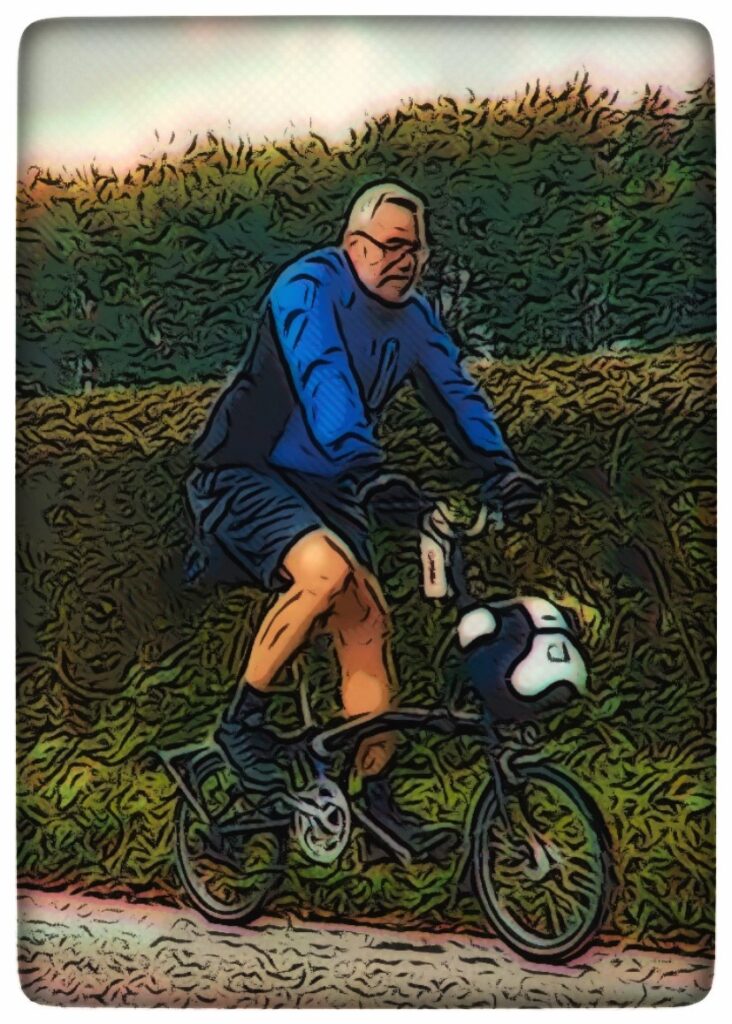 Cyclist Ian
Content Moderator
Rides: Brompton
---
A naturalised Yorkshireman, Ian has been riding and tinkering with bikes for the past 55 years. He has been a committed Brompaholic for the last decade, anything that he doesn't know about the fold – simply isn't worth knowing!
Despite his Dutch heritage, he has never lived or ridden anywhere without lots of hills in it (look at these quadriceps!).
He is a retired substance abuse treatment manager, who does community work as a psychiatric nurse, and a student of transport history. He's also an admin of the London Brompton Club group.
Cyclist Sharon
Editorial and Content
Rides: Road, MTB
---
Sharon cycles the quiet idyllic country lanes of west Oxfordshire and the Cotswolds, when she has some spare 'Me time'. That's between her work and looking after her four children.
She likes nothing more than to cycle away her cares on her Trek Domaine AL3 road bike, or her newly acquired Trek 3700 MTB. While an experienced road cyclist, she's on started taking on the latter – so look out English country roads! 
Cyclist Iain
Editorial and Content
Rides: Road, MTB
---
Originally from the Black mountains of South Wales, Iain now lives in Hampshire and is a committed year round road cyclist who also commutes daily by bike, clocking up around 8000km a year on average.
Not afraid of a challenge, Iain has undertaken a few cycling based charity events over the years, most notable of which was along the Mekong river in Vietnam and up into Cambodia for the Hampshire and Isle of Wight Air Ambulance and also a London to Paris ride for Wooden spoon, a rugby based charity working with disabled and disadvantaged kids.
Over the years, Iain has bought, worn and tested pretty much every item of cycling clothing going, from the cheapest to the most expensive. He also enjoys building bikes from the frame up and likes to follow the latest tech and developments in cycling and the antics and exploits of the pro peleton.