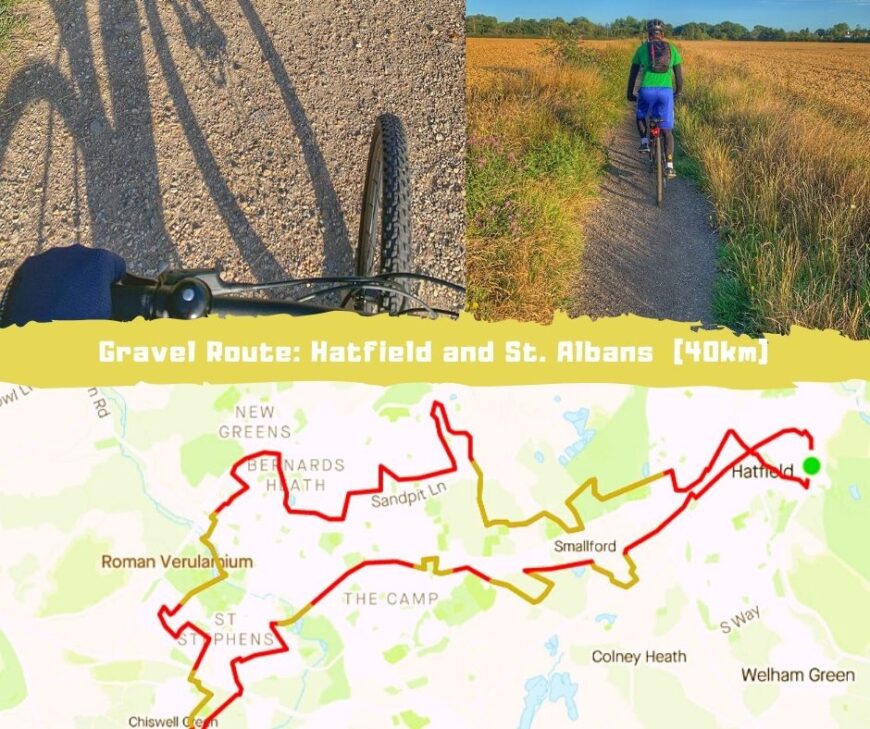 by Cyclist Yoni, rides Gravel, MTB & Brompton
---
📏Distance: 25 miles ⏱️ Duration: 2:45 hours 🚴 Difficulty: Gravel / Intermediate  🚲 Terrain: road 
---
So I got my new gravel bike. Don't mean to brag, but they're great. Was really keen on putting them to the test with a gravel cycling route, and that was just the right weekend to do that: one "gang" member is glamping, the other one had friends from abroad isolating with them, So I took the Trekky with his hybrid, to test a gravel cycling route from Hatfield (30 mins from London) to  St. Albans.
About Gravel Riding
According to Specialized, the maker of my new bike: "This thing called 'gravel riding' is still evolving, still being defined. Whether you're dropping the hammer on the gravel scene, bikepacking into the unknown, or shredding flowy singletrack, we have the bikes you need."
Specialized have always been a trend setter when it comes to cycling, and they were one of the first to define gravel cycling. All through my uni days I've been riding MTB. whether it was up north on the hilly plateaus or closer to base, I was young and daring and would pack up the gear to go on a half day tour with my mates. But what do you do when you don't wake up with the spirits to go all techie-techie, or that you're riding solo. As it turns out, us MTB'ers have been riding 'gravel' for years and years, on our full suspension heavy MTB Specialized, Gary Fishers or Santa Cruz, just waiting for someone to tell us that our geometry was all wrong.
Gravel cycling, a close cousin of Cyclecross, is just that. You get the geometry of a road bike (most gravel bikes come even with a drop-down handlebar), the front suspension (if you want one) to spare the backaches and can splurge a bit, a hard tail (unless you're a king-pin and have the money to afford a Cannondale Kingpin) and that's about it. It fits well with hybrid bikes, which tend to be closer to MTB in geometry but still road-ready.
Not all that Glitter is Gravel
Finding a decent gravel route in the London area is a challenging task. Reason being, that most routes had already been paved over the years, as London develops and expends. Gravelmap.com is a tool I found helpful, but as it turns, not very updated: the promised gravel cycling route was only just about 40% gravelly, which made us stray off track more than we intended, looking for some unpaved farm-ways. Strava does alright marking unpaved roads, but you have to know where to look first. Okay, you get it, it's hard plotting a gravel cycling route. Get on with it, shall we?
Alban Way
Alban Way, which is an official track from the sleepy town of Hatfield, home to the famous Galleria shopping centre, must have been a gravel road at one time. However, to our dismay it's mostly paved today. It starts (or ends according to the National Cycling Network) right off road-1001 and crosses some grasslands, farms and woods. at the West it reaches St Albans (hence the name), which is a slightly more posh out-of-London-but-just-close-enough-to-get-in-with-the-Thameslink kind of market town.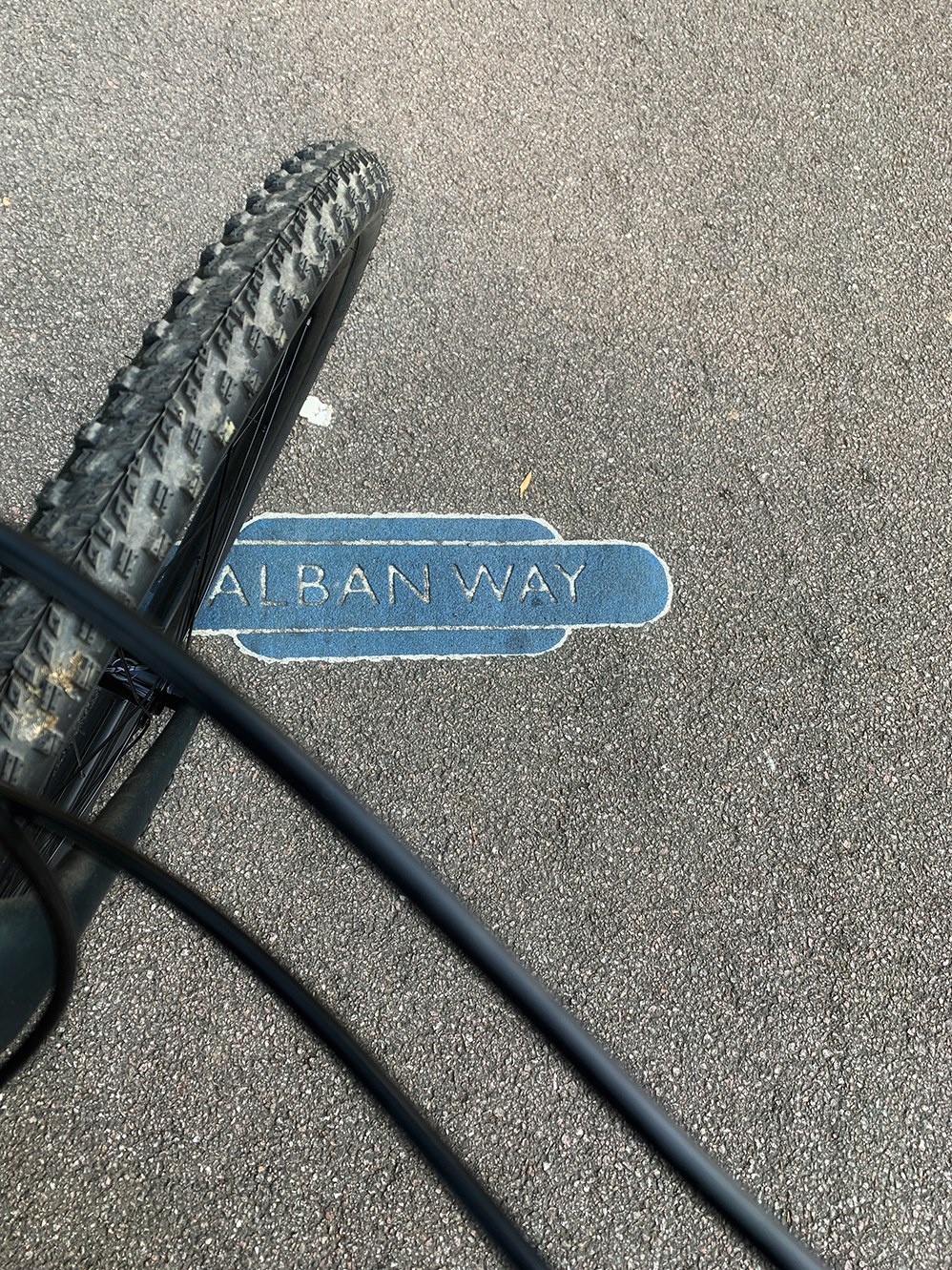 We've ended up straying off Alban Way at intervals, managing to get some dirt tracks, which led us into the farms, and then back. all in all that added about 2-3 miles to our gravel cycling route.
Alban Way is actually a disused section of the Great Northern Railway, and there are a couple of old abandoned train platforms next to it, and warning signs of 'ghost trains'. Cute.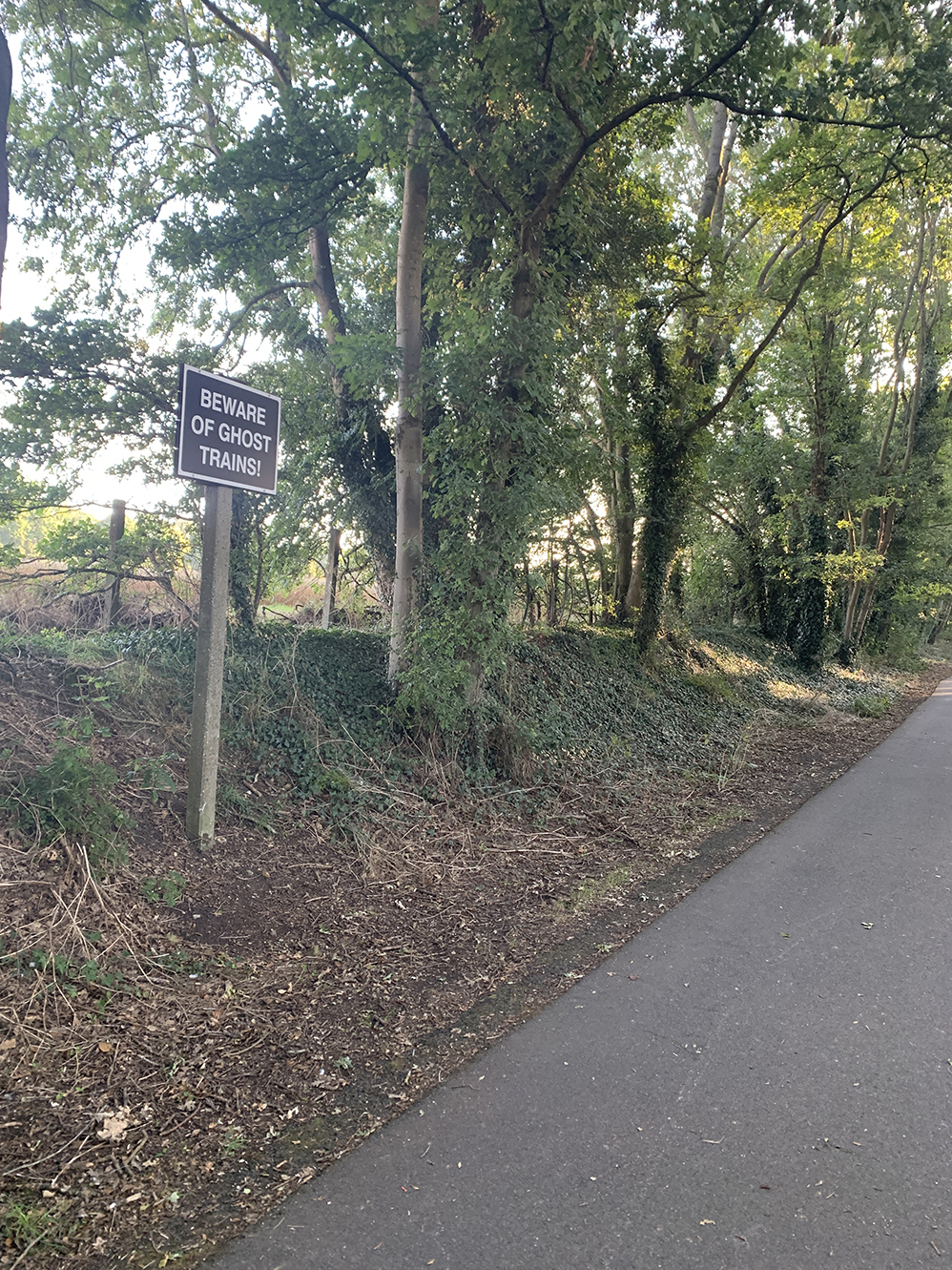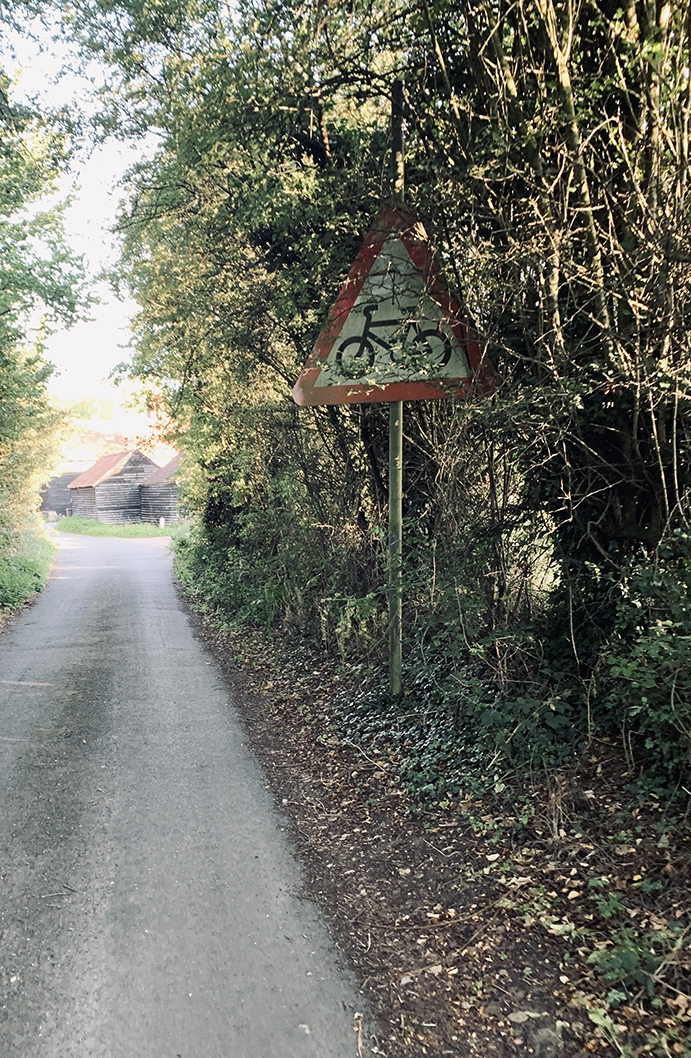 St Albans' Verulamium Park
We've extended Alban way into the outer neighbourhoods of Chiswell Green, so we can traverse another 5 miles or so of gravel, right at the entrance to St Albans' roman Verulamium Park.
The Park is named after the Roman City of Verulamium on which it stands. The City walls and outline of the London Gate can still be seen.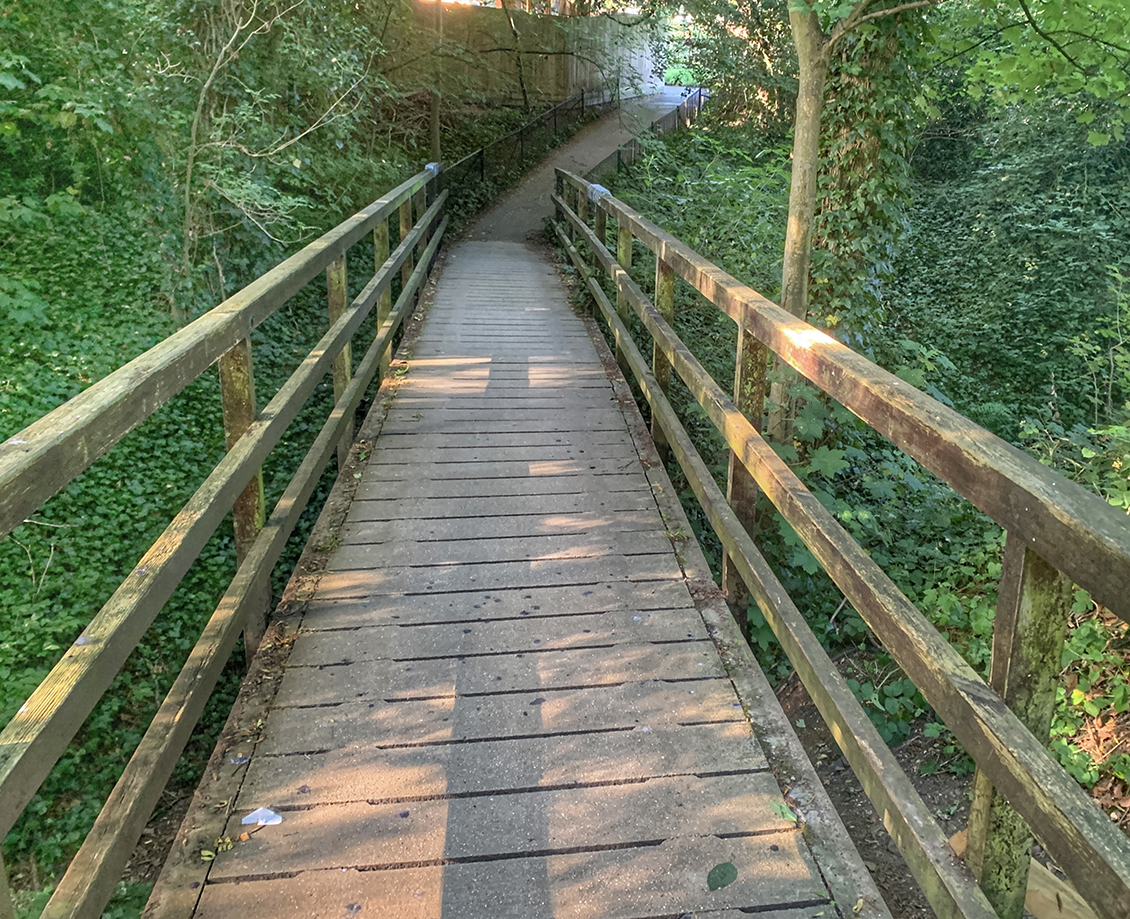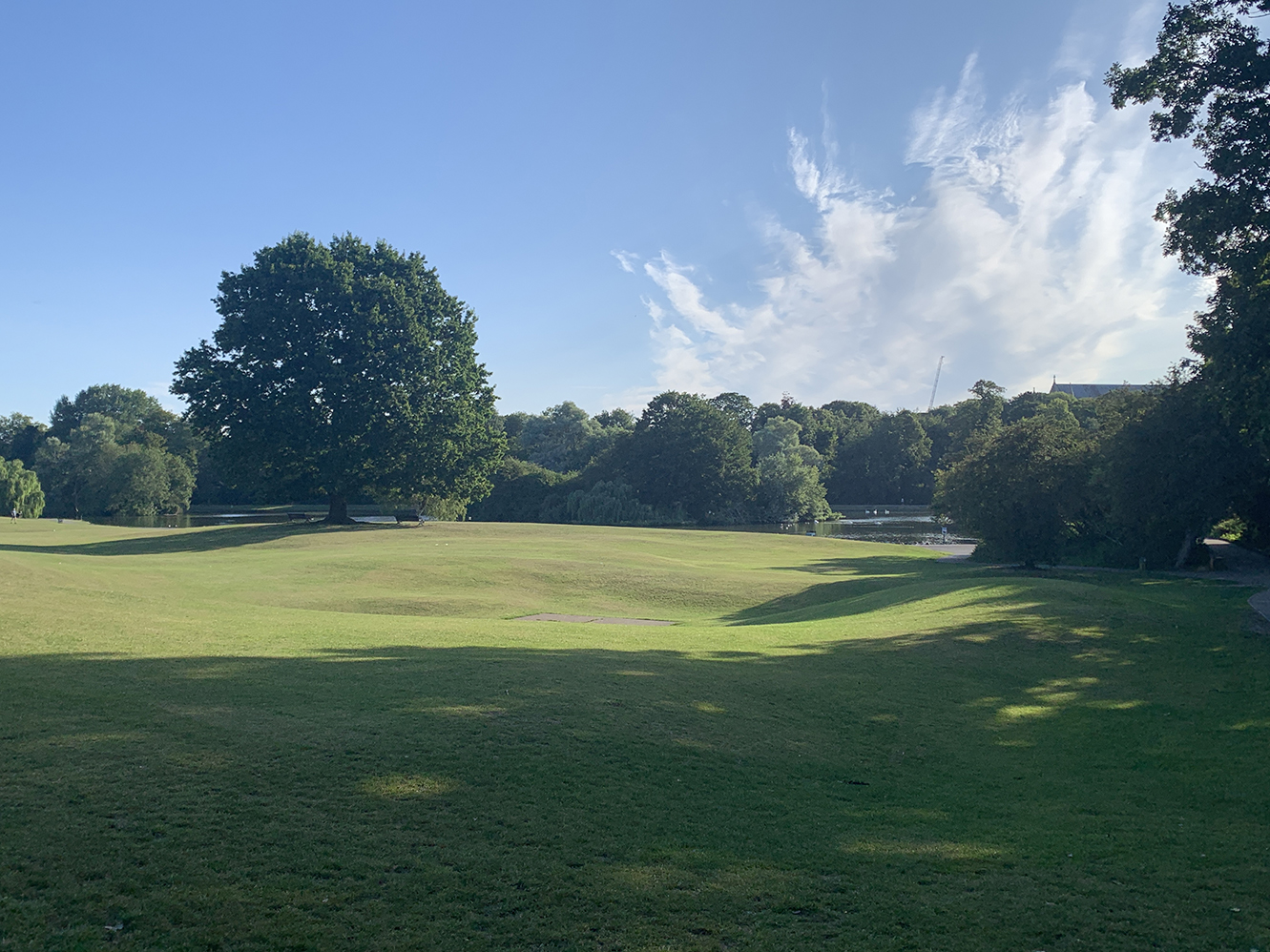 A Little Less Conversation – A Little More Action
Leaving the area of the Verulamium Park, we were tempted to enter the famous Six Bells Pub, or the Waffle House. Luckily at 8am on a Sunday, both are still closed 😉 We then reach Bernards Heath, where our already soar backs will have to cope with two fast climbs. A 6% grade gravel climb for 0.25 miles, and Harpeened Road 5,5% grade for 0.45 miles.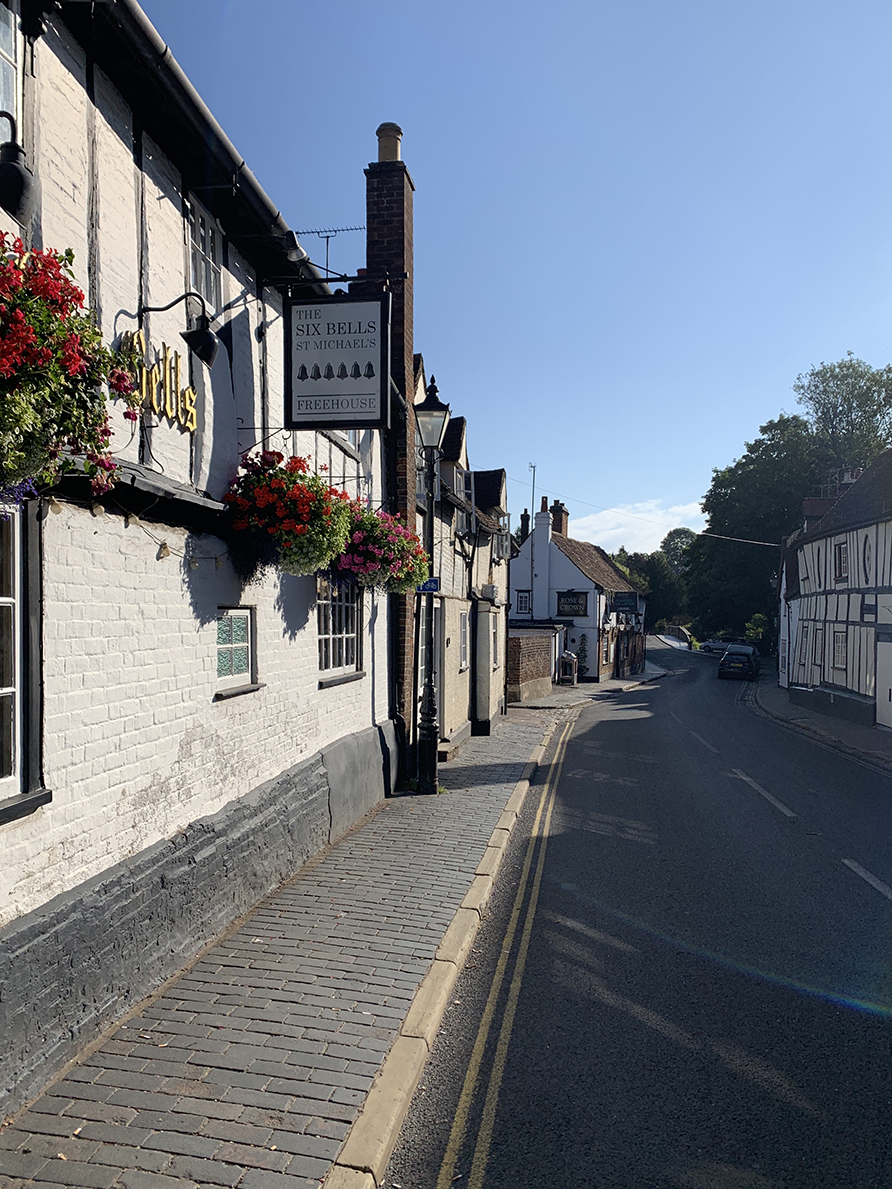 We are then facing the options to keep straight back to Alban Way, or to use the rest of the steady stride East back to Hatfield, trying to focus on other dirt roads. Ellenbrooks fields are exactly there to keep our gravel passion alive for just a wee bit longer. it's partially paved and much more straight forward than the country roads on the way West.
When we hit Hatfield again we decide to take a road north to the known Galleria shopping centre, which proves to be a bit of a detour. In any case it added another 0.5miles to this trip. 15 minutes later, we can collapse at the carpark, where we started, and to load the bikes to our non-zero-emissions vehicles.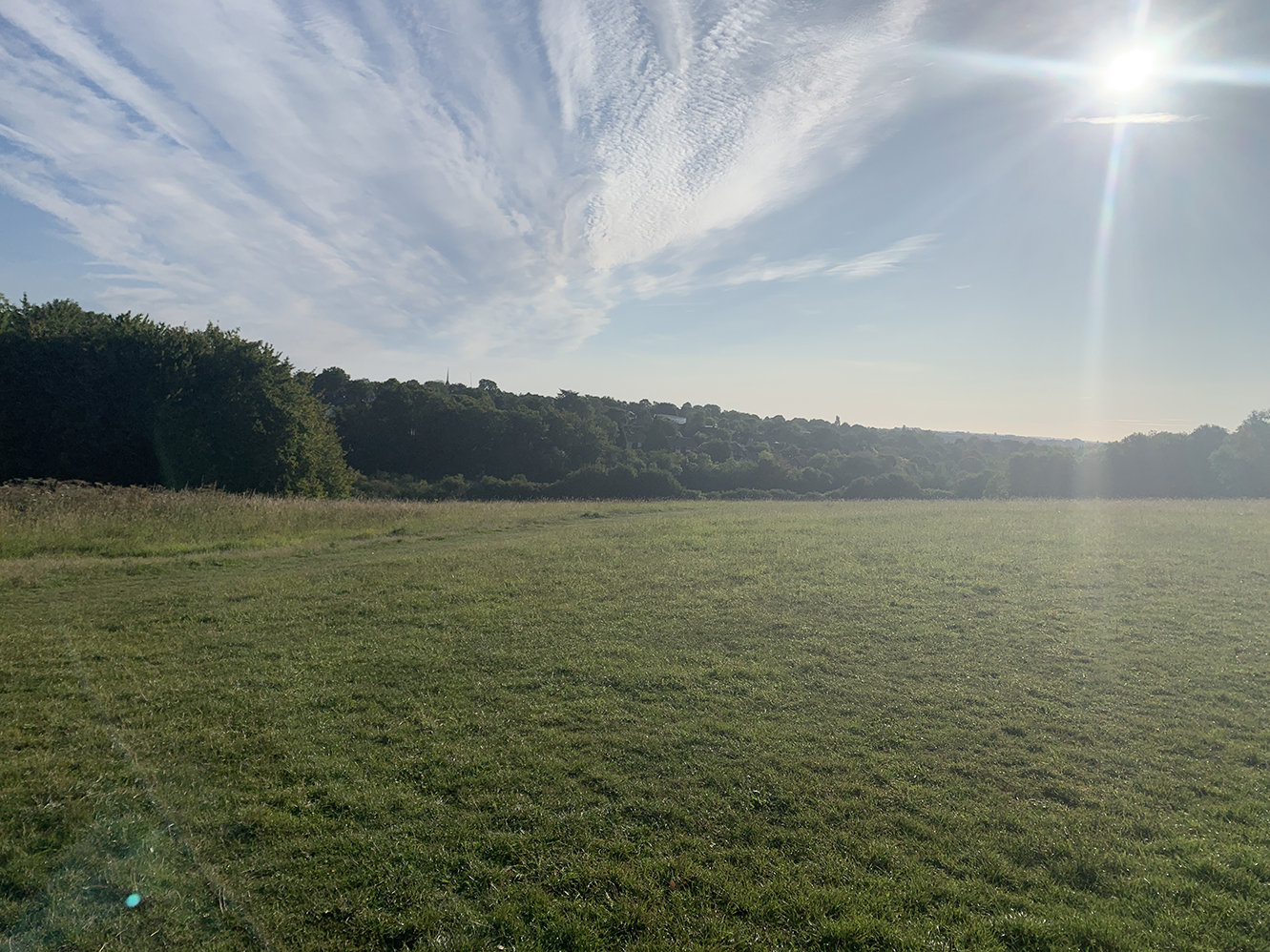 Specialized are right, gravel cycling is evolving. But If it is evolving, then only in terms of defining new geometry and rules, because while I was taking in the country roads and scenery – come to think of it – I actually remembered that I was doing this for years.
I got back home weary and smelly, and with a nasty insect bite on my right leg. That's gravel to you.
---
Additional Route Data 'social cycling route':
🚴‍♀️ Est Moving time: 2:25-2:47 minutes
🚵🏾 Elevation Gain: 880 ft
📁 Download GPX File
🗺️ Route Map: