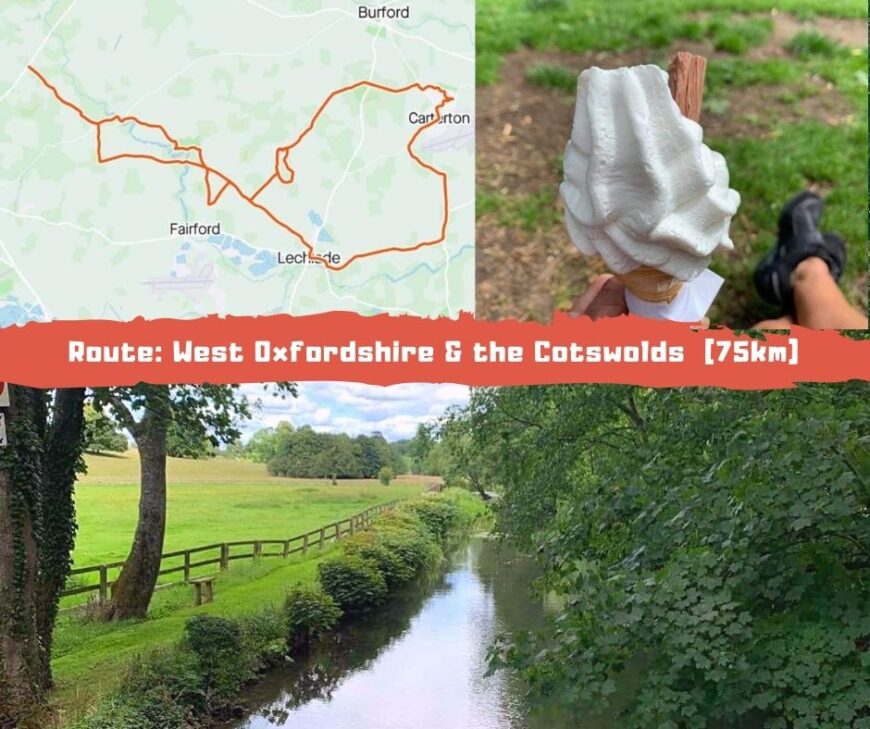 by Cyclist Sharon, rides Road, MTB
---
📏Distance: 47 miles ⏱️ Duration: 3:44 hours 🚴 Difficulty: Intermediate 🚲 Terrain: road 
---
Come July, I took advantage of the fair weather and took on a ride through the tranquil and picturesque Countryside of West Oxfordshire and the Cotswolds.  A cycling route in Oxfordshire is something that this blog was lacking thus far, and was very happy to pick up the gauntlet. Though this area is perfect all year long, especially when it's still warm, this route provides a perfect scene to wash your eyes with breathtaking rural English views.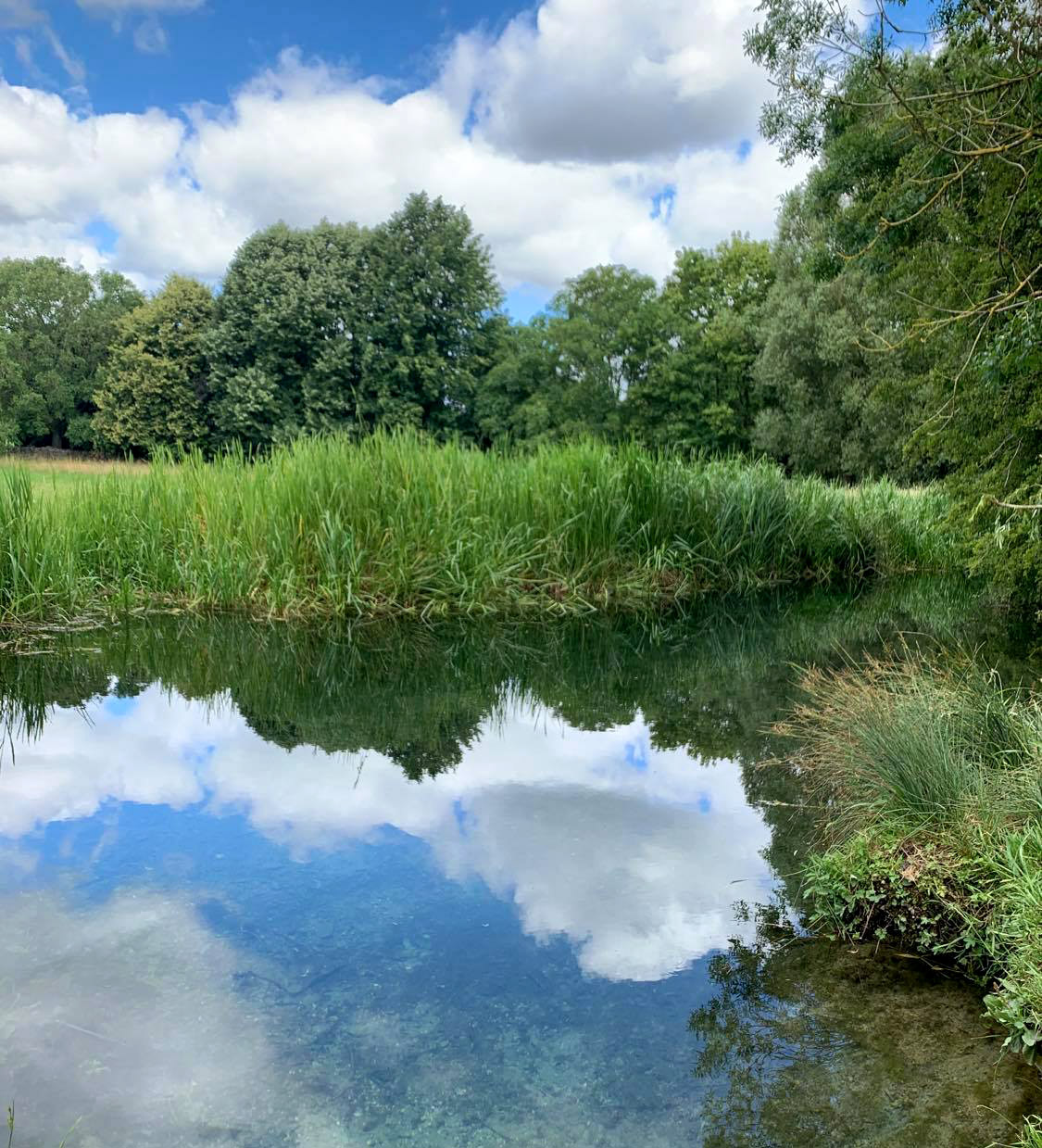 My cycling route in Oxfordshire started from the town of Carterton, which is famous for its RAF base, Brize Norton and the Military repatriation's which take place there. You can very often hear the sounds of aeroplanes overhead which is not typical to the rest of this route.
From Carterton I headed to the pretty Village of Shilton and crossed over the Bridge which runs alongside the ford (the bridge was used as a location in the popular period drama, Downton Abbey.) In the Summer months there are often young children and dogs paddling in the ford. From here, I headed up the steep hill towards Bradwell Grove. The hill is a great challenge to your ride and it certainly takes a lot of effort not to get out of the saddle as it is very steep (12% grade !)
After conquering the hill, it is a predominantly flat road to the A361 at Bradwell Grove. Beware of the pot holes though!
The Cotswolds
Continue across the busy A361 with the Cotswold Wildlife Park on your left. It  can get very busy here with cars queuing to get in the Wildlife Park, a very popular Oxfordshire's top attraction.
From there I traveled along quiet country lanes to the quaint Cotswold village of Eastleach. This is a very picturesque village with lots of great photo opportunities of beautiful Cotswold Stone buildings and river views.  There is a bridge across River Leach, which is a great spot for a little rest and to take in the beauty of the river. If you're feeling a little brave, you can paddle in the clear water. It was a bit chilly when I dipped my feet in though! There are quite a few climbs around Eastleach which are great for practicing your incline stamina.
If time is an issue, refrain from taking the unnamed lane i took from Eastleach which brought me back round into the village. If you're all about the Cotswolds scenery, this loop will provide nice views and a precious second glance at this village.
I continued on to the village of Southrop. The village has an 11th century church and a nice pub on the green. From there I followed the signpost to Bibury, Gloucestershire and encountered a few more hills on my way. It was definitely a test for my stamina with grades of 3-7%.
I passed through the villages of Hatherop and Coln St Aldwyns. Once into Bibury, very often you can find an ice cream van. This is a lovely stop to enjoy cold ice cream and take in the beautiful sights of the village. William Morris – a famous Victorian textile designer and novelist – once described Bibury as 'the most beautiful village in England', I think he might just have been right. Arlington Row is definitely worth a look at, it is a row of old Weaver's Cottages. There is also a trout fishing farm here.
There is a steep hill climb out of Bibury past the Catherine Wheel pub on your left (7& grade). From here I headed towards Foss Cross. This was on a quiet straight road. I continued up to the busy Stow Road and decided to turn back the way I had come as I didn't want to venture on a busy road. It's was great to have a good sprint along this road as it is just slightly downhill.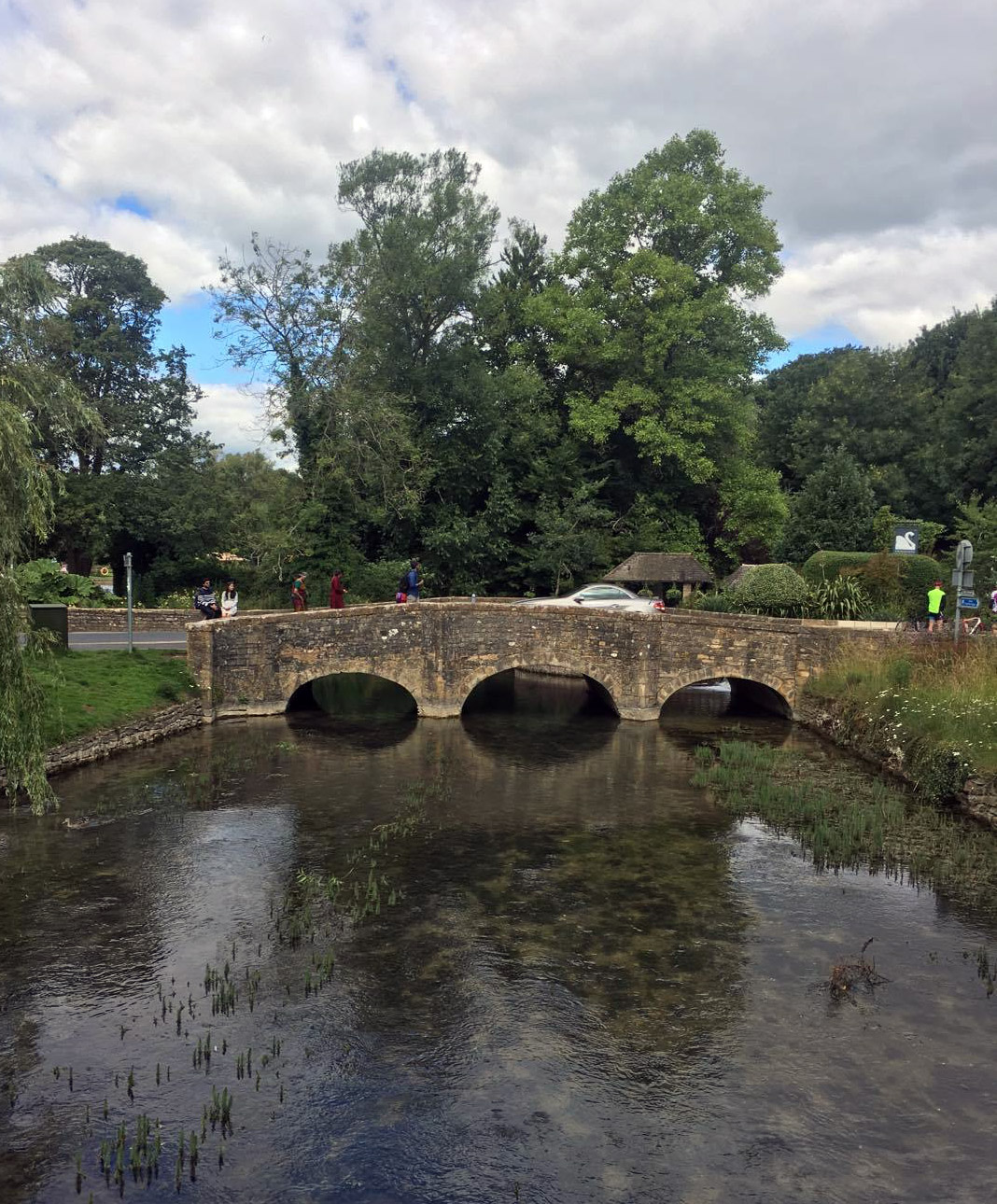 Gloucestershire come River Thames
I headed towards Quenington, then on to Lechlade-On-Thames. Lechlade is a delightful Market Town in the South East corner of Gloucestershire bordering both Oxfordshire and Wiltshire. There are plenty of cafés, pubs and restaurants here if you need to stop for refreshments. From Lechlade I headed towards Faringdon and turned off left next to the famous Trout pub following the road towards the village of Clanfield. This road passes the turning for the Village of Kelmscott on your right.
Kelmscott Manor was the inspirational retreat of William Morris whom I mentioned earlier.  Morris, was in essence father of the Arts and Crafts movement.
Follow the road out of Clanfield towards the village of Alvescot. Both of these villages have good Pubs, and Clanfield is also home to Blakes Kitchen, which is a great stop for refreshments. The latter has become somewhat of a 'pit stop' for groups of cyclists.
I continued  from Alvescot back up the Hill into Carterton, where my ride had started.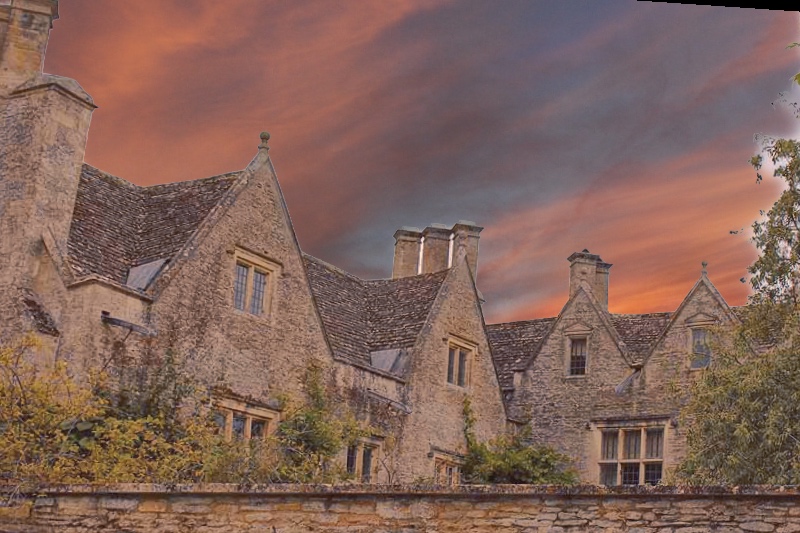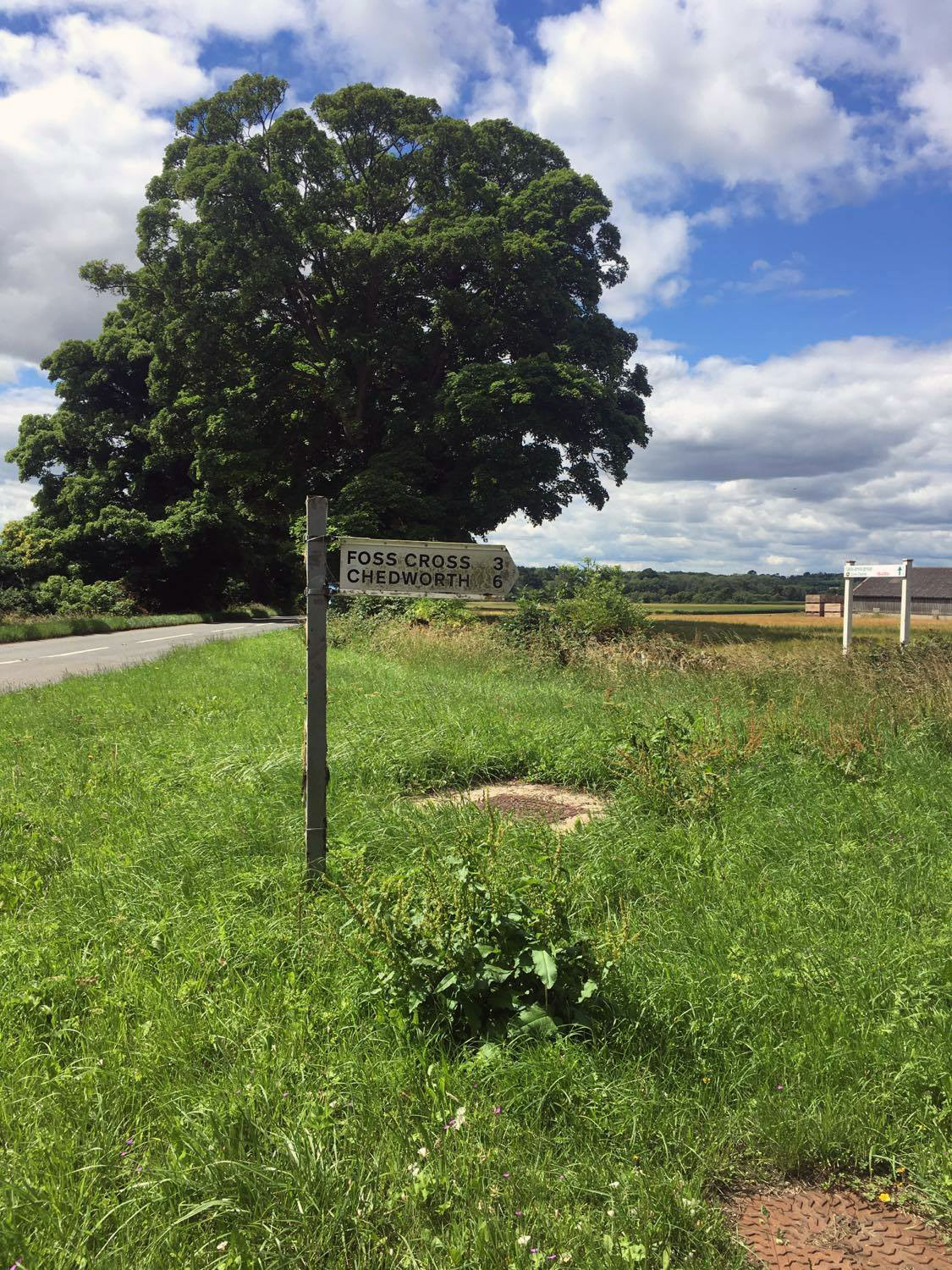 I really enjoyed cycling route in Oxfordshire, as it's thin on traffic and it's a is effectively a very beautiful and peaceful route on one hand, yet with lots of places to stop. You can simple stop and reflect on life, or just enjoy being in the tranquil Countryside of Oxfordshire, Gloucestershire and the Cotswolds.
Additional Route Data 'social cycling route':
🚴‍♀️ Est Moving time: 2:17-2:37 minutes
🚵🏾 Elevation Gain: 640ft
📁 Download GPX File
🗺️ Route Map: