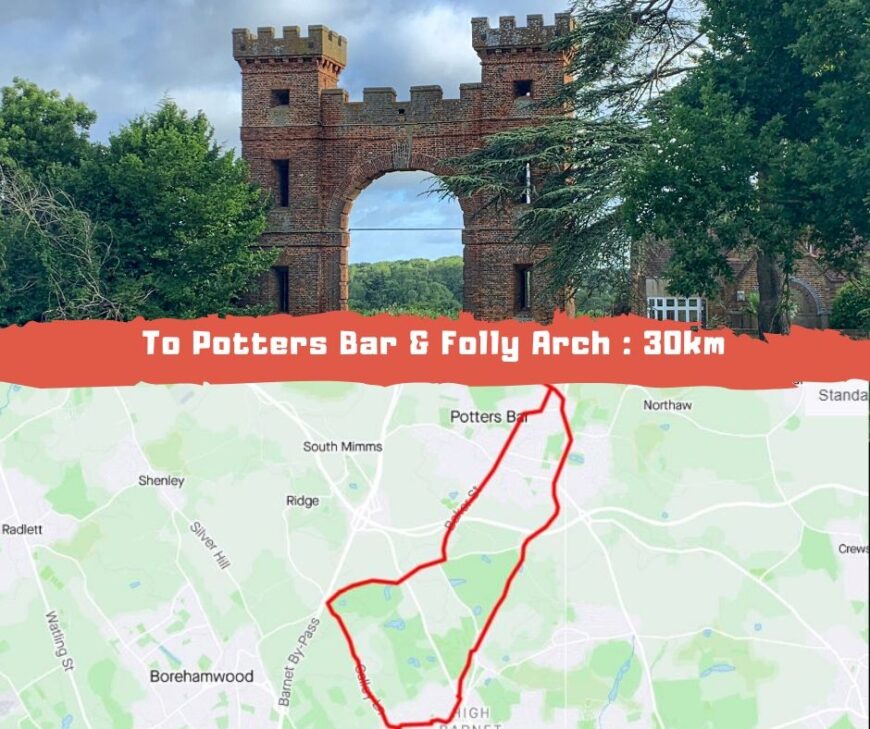 by Cyclist Yoni, rides Brompton, Gravel and MTB
---
📏Distance: 18-18.5 miles ⏱️ Duration: 1:35 hours 🚴 Difficulty: intermediate 🚲 Terrain: road/uneven 
---
Last Sunday we've taken on not only cycling up hill on a North to London route, but also 15-20 mph winds, which kept us humble throughout the course. The Folly Arch, which lies at the end of Potters Bar, was our half-way point, although if u have several hours, this can very well turn to a gravel/expert route all the way to Brookmans Park. A good cycling up hill effort if you want to practice some more than moderate inclines. Ready. Set. Cycle!
None of the group members are strangers to the inclines of Mill Hill. Last week we cycled up hill here in the pouring rain. This is rather an intermediate hilly challenge – close enough to our London base – which would help prepare us to tougher terrains such as Peak District and Shropshire. However, we have underestimated this cycling route, I must admit.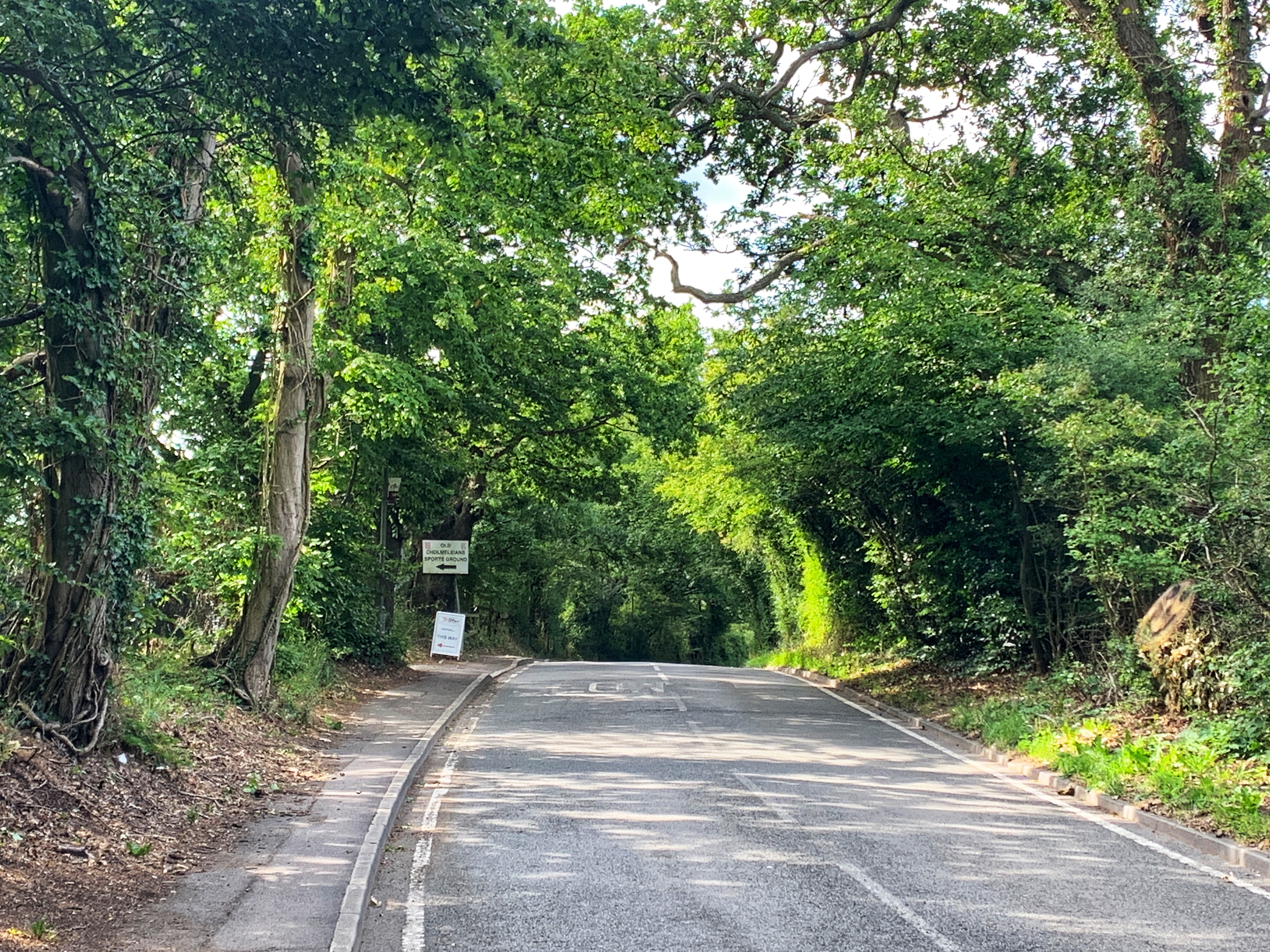 Highwood Hill climb is a short cycling up hill challenge, however it reaches a whooping 12.9% grade at some point. After this initial effort, there's yet another challenging 6% grade on average at Hendon Wood Lane climb.
Cruising into Potters Bar is a flat 5.5 miles, which has some of the best countryside vistas you can find outside of London, then we reach the challenging Orchard Way Climb – a whooping 12% grade average over 0.5 mile of cycling up hill. This is classified as category 4 climb – with a 313 ft. elevation gain. Luckily this ends right at our destination for a coffee and some rest: Folly Arch.
Folly Arch is attributed to the architect James Gibbs , and was part of garden designer Charles Bridgeman's plans for Jeremy Sambrooke of Gobions. It is probably named as it is thanks to the fact that it's a mock-medieval remnant of the estate of Gobions, where once stood the house of 'Gubbins'. The arch was originally intended to be seen from the distance as a romantic ruin, though at one time it might have been an entrance to the estate.
The Folly Arch was built circa 1740-54. Both the arch and the lake are all that remain today of the estate. The arch underwent major restoration in 2003 after large cracks appeared in the arch itself.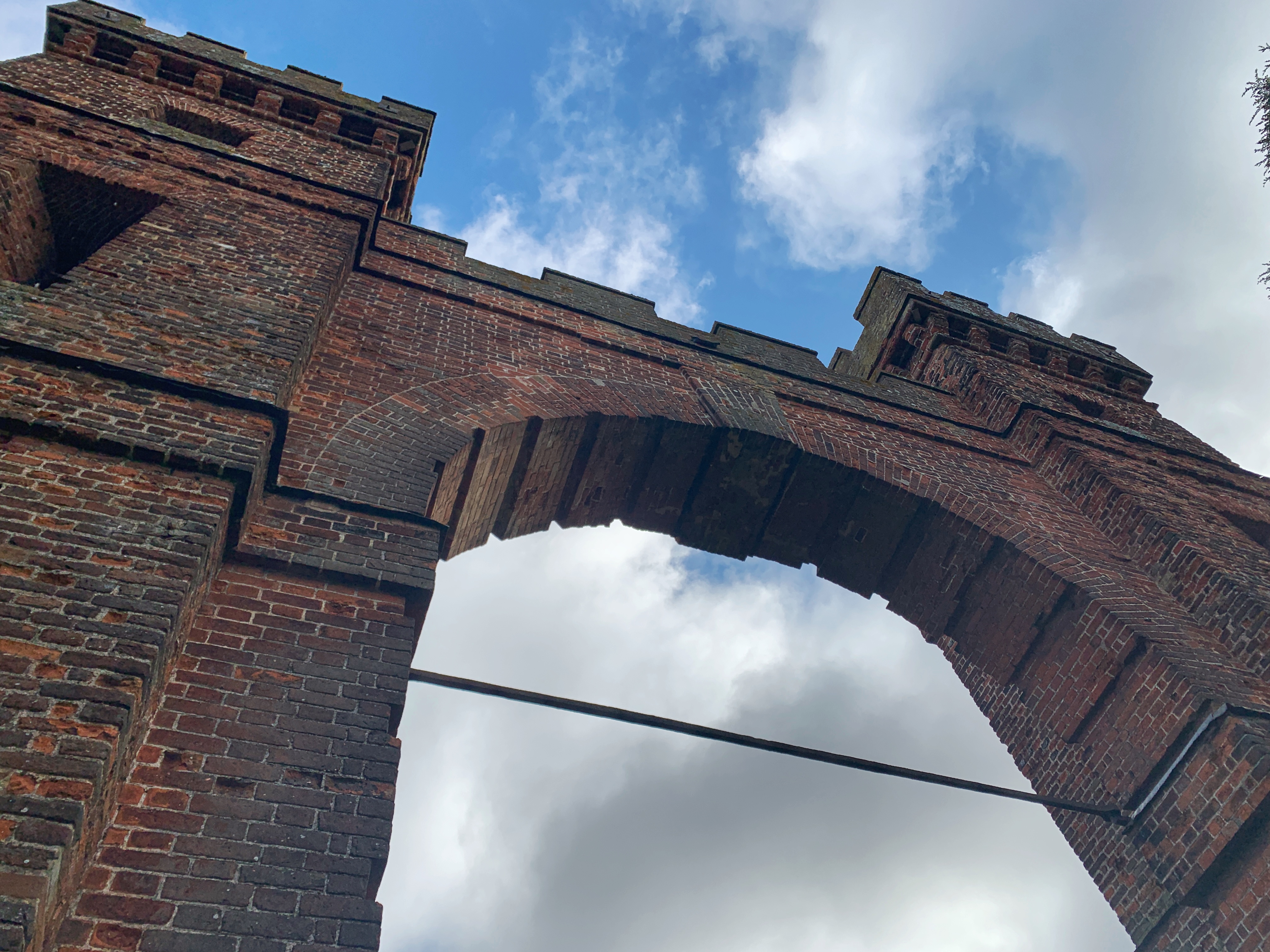 On the way back we push through the yellow fields of Dyrham Park, the segments here mean that you will find yourselves mostly cycling up hill, with 4%-5% moderated grades (that tend to feel tougher after 10 miles effort). There are two main inclines on the route back: Gally Lane and Dyrham climb, both at 5-7% grade. and of course similar short segments in mill hill, to which we've gotten used to by now.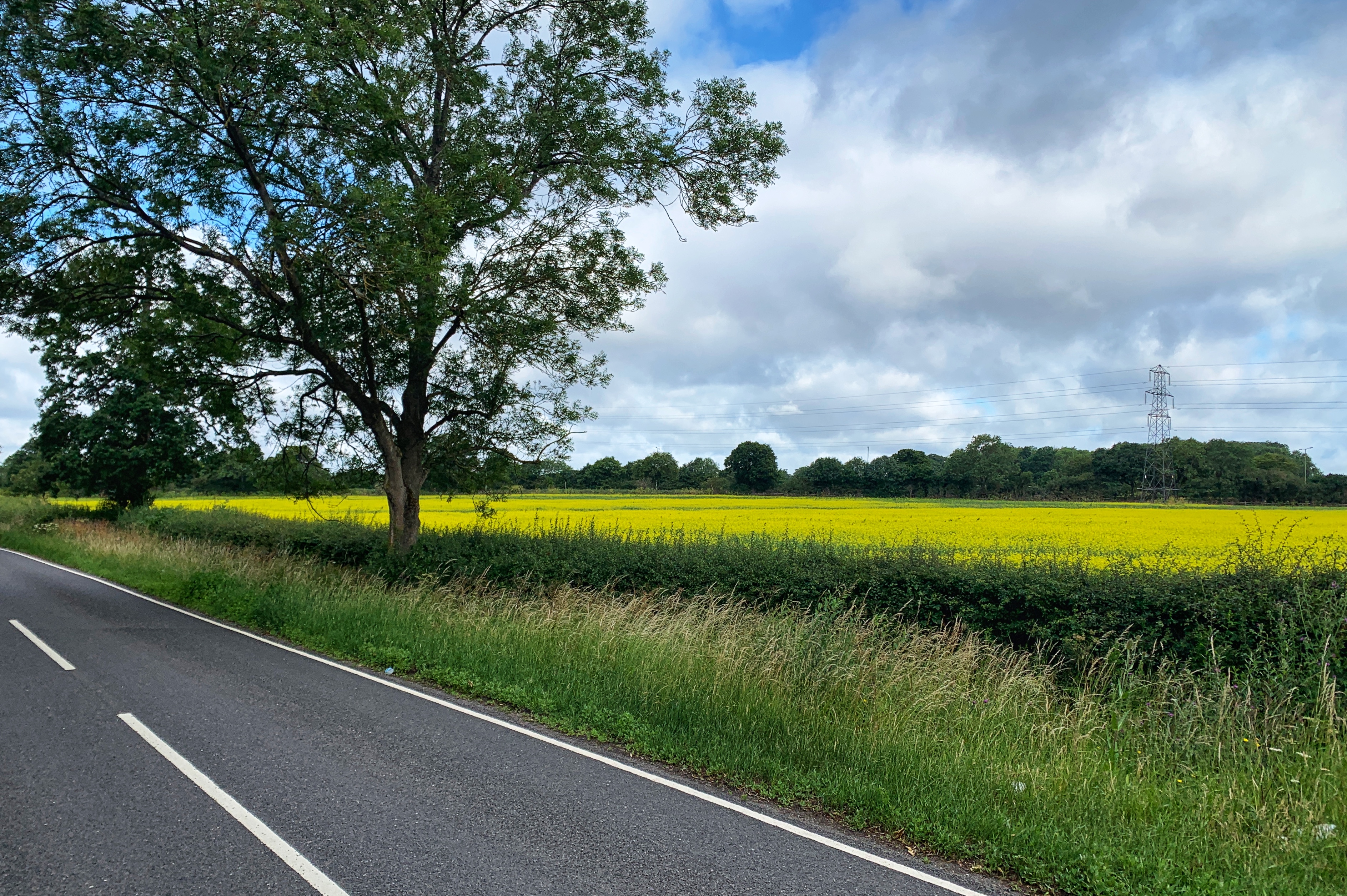 Additional Route Data:
🚴‍♀️ Est Moving time: 1:27-1:37 minutes
🚵🏾 Elevation Gain: 1,072ft
📁 Download GPX File
🗺️ Route Map: